Wednesday, June 28
CLARION EVENTS APPOINTS EDWARD LEE, ED.D., NRP AS EDITOR IN CHIEF OF JEMS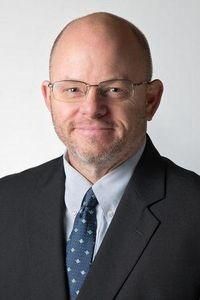 (June 28, 2023 – Rochelle Park, NJ) – Clarion Events announced today the promotion of Dr. Edward "Ted" Lee to Editor in Chief of JEMS (Journal of Emergency Medical Services), the leading provider of information and news for patient care in the prehospital setting. With the appointment of Dr. Lee, JEMS advances its commitment to delivering the most reliable information, insightful analysis, and thoughtful leadership across a variety of platforms including media, events, and online learning.
Dr. Lee joined Clarion Events in January 2023, serving as EMS subject matter expert and strategist for Clarion's Fire Rescue portfolio. Prior to that, Dr. Lee served as a professional EMS educator with more than 25 years of experience leading onsite and online programs. Dr. Lee is a servant leader, author, textbook contributor, and Nationally Registered Paramedic, with an Associate Degree in Emergency Medical Science, a Bachelor's in Health Science and EMS Management, a Master's Degree in Education, and a Doctorate in Education. He has served as EMS shift supervisor, field training officer, and team leader, with more than 25 years of field paramedic and six years of Critical Care EMT- Paramedic transport experience along with seven years of military experience in leadership positions with rapid-deployment units.
Dr. Lee will spearhead the strategic direction and overall editorial vision of JEMS, working with Managing Editor Jeff Frankel and a talented team of contributors, industry experts, and advisory board members.

"Ted's passion for EMS education and profound understanding of industry issues make him the ideal candidate to lead JEMS into an era of continued growth and influence. In just a short amount of time at Clarion Events, Ted has guided a number of initiatives throughout the portfolio and proven he has a strong vision for EMS across the Clarion Fire Rescue portfolio, including our other media assets, the JEMS online learning academy, and future JEMS events. I am confident that under Ted's stewardship, JEMS will be the premier go-to resource for EMS professionals," said Eric Schlett, Executive Vice President – Clarion Events Fire & Rescue.
"I am humbled and honored to be given this opportunity to serve the emergency medical service professions and the communities to which they have dedicated so much. JEMS has been in the service of this community for 44 years, and through the dedication, perseverance, and hard work of so many along the way, we have been afforded the privilege of continuing this important mission. As JEMS looks to its future service, the long-held practice of quality and trusted content will continue to be the focus, continuing its custom of shaping emergency medical services as a whole. No matter what area of emergency medical services you find yourself working in today, JEMS will bring the best of pre-hospital medicine to all facets of public service," commented Dr. Lee.
Dr. Lee continued, "John Quincy Adams once said, 'If your actions inspire others to dream more, learn more, do more and become more, you are a leader.' It is my hope that the JEMS brand will continue the historical tradition of inspiring the current and future generations of those choosing to serve their communities in the various fields of emergency medical services."

For Media Inquiries, Please Contact:
Lauren Ocoma, Group Vice President
lauren.ocoma@clarionevents.com
About JEMS
JEMS (Journal of Emergency Medical Services) seeks to improve prehospital patient care and promote positive change in EMS by delivering information and education from industry leaders, change makers, and emerging voices. With a rich tradition of editorial excellence and an unparalleled consortium of subject matter experts, JEMS fulfills its commitment to EMS providers, instructors, and administrators by providing state-of-the-science, high-quality content. Find out more at JEMS.com.
About Clarion Events Fire & Rescue Group
Through our industry-leading media, publications, education and events Clarion's Fire & Rescue Group covers the latest developments and standards in training, apparatus and equipment for firefighters, EMTs, paramedics and those professionals serving in the Fire & EMS Industries. We at Clarion Fire & Rescue hold ourselves to the strictest of standards, ensuring that our service to the first responders equals the industry's tireless service to us all while maintaining our long-standing mission to "Train and Inform the Fire & EMS Industry."